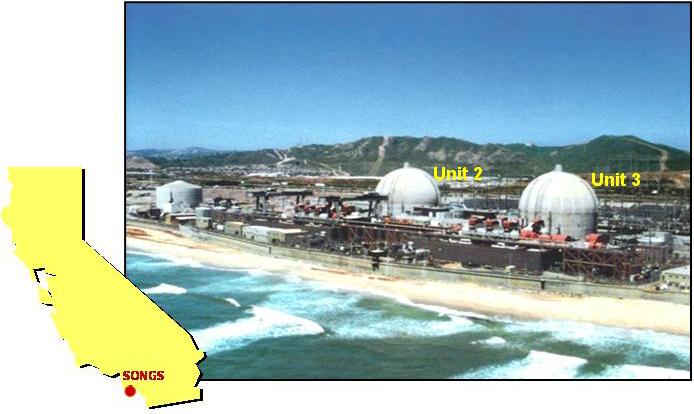 San Onofre Nuclear Generating Station
In 1974, the CCC issued a coastal development permit to Southern California Edison company (SCE) for operation of the San Onofre Nuclear Generating Station (SONGS) Units 2 and 3.
A condition of the Permit required the establishment of a three-member independent Marine Review Committee (MRC) to direct comprehensive studies to assess potential impacts of the operation of Units 2 and 3 on the marine environment offshore from San Onofre, and mitigation of any adverse impacts. Based on the MRC's findings the CCC added new conditions to the SONGS Coastal Development Permit for mitigation of impacts identified by the MRC.
The two major areas of SONGS mitigation involve biological and physical monitoring of southern California wetlands and kelp forests. The monitoring is being conducted by scientists at the Marine Science Institute, University of California, Santa Barbara.